7/5/14 - Announcing our 83 millionth website hit
...since beginning this service in 2004!
Thanks to our Earth Healing supporters
You make this website possible!
About Us
Our principal service is to offer a Daily Reflection on pertinent subjects. This website began in 2004 and will continue as long as materials are available and funding permits. The weekday Reflections cover a variety of simple living topics and the weekend writings include homilies and other sacred issues. A variety of essays and poems appear here as well. I hope you find these and the other writings offered on the website beneficial. Peace, Fr. Al Fritsch, S.J.


Daily Reflections
By Al Fritsch, SJ

We invite you to read today's Daily Reflection, and visit us each day for a new offering!
Read more»
Excerpt from 1/01/2012:
Prayer: Lord, inspire us to be primary peacemakers in this year. Help us see that inadvertent promotion of a military/ industrial complex in this land and abroad is utterly destabilizing and threatening to world peace.
Read more»
Support Earth Healing in 2014!
As a visitor you are familiar with Earth Healing and that this non-profit informational service has brought you "Daily Reflections" since 2004. Because of receiving much donated labor we operate this website at very low cost. Your contribution helps us in meeting our annual budget for website maintenance. Yes, Earth Healing is not totally free, but it's certainly worth your contribution. It helps take our healing message to all the world."

Click here for more information on how you can help..."

- Al Fritsch -




As of July 5, 2014, the Earth Healing website has surpassed the eighty-three millionth hit since beginning this service in 2004. We are grateful for the encouragement and support that we have received over the years and hope to continue our mission well into the future! Help us spread the word..."

- The Earth Healing Team -



New Titles


Healing Earth - From Contrasumers to Revolutionaries Over Five Decades - Download
by Al Fritsch, SJ
In the last half century I have experienced a radical change in consciousness, especially related to solutions needed during this environmental crisis... We are at a new frontier and need a social discernment that takes a collective response. Here I invite your comments as to the thesis found in this draft book "Healing Earth" on this website. Your comments are most welcome. Click here to send >>




Appalachian Sensations -
A Journey Through the Seasons
Text by Al Fritsch, SJ
Photos by Warren E. Brunner
This book offers uplifting
and insightful reflections by Al Fritsch,
illustrated by 140 photographs by
Warren Brunner celebrating the
people, places and natural wonders
of Appalachia's seasons.
Click here for book graphic.
New - December 2013
Click here for details!



Ethnic Atlas
of the United States
- by Albert J. Fritsch, SJ
Now available online!
Click here for Review
and link to download


Earth Healing:
A Resurrection-Centered Approach
-by Robert T. Sears, SJ
and Albert J. Fritsch, SJ
Now available online!
Click here to download


RECLAIMING THE COMMONS:
Challenging an Enlightened Church to Act
-- 2013 --
by Albert J. Fritsch, S.J.
Click here to download!
Click here for review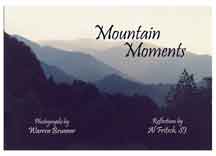 MOUNTAIN MOMENTS
-Photographs by Warren Brunner &
Reflections by Al Fritsch, SJ
Now available at Acclaim Press - click here.
For preview, click here to order!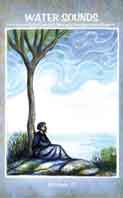 WATER SOUNDS: Reminiscences: North America's Missionary Naturalist Jacques Marquette,
by Al Fritsch, SJ
Now available at Marquette University Press - click here to order!



THE CALL OF THE MAGNIFICAT
A DVD by Seescapes in HD video featuring meditations adapted from The Little Blue Book by Fr. Al Fritsch, S.J.
Click here for details!